We offer strong leadership in genomic data production - and world-leading expertise in linking genomic data with disease and performance optimisation.
Add a header to begin generating the table of contents
We empower our clients with genomic insights

At DArT, we have a strong belief in open-source software, the free exchange of ideas and information, and the social responsibility to care for those less able to care for themselves. We fund this through our commercial operations.
Sustainable decision-making
Our decision-making prioritises social and ecological considerations over strictly financial concerns. Our business is based on strong leadership in genomic data production – with world-leading expertise in linking genomic data with disease (biomedicine) and performance (agriculture and ecology).
Genomic technologies
n the late 1990s, DArT Director Andrzej Killian invented a process for delivering high-throughput genotyping in any organism without the need for prior sequence information. In lay terms, that means we can quickly profile the DNA of any plant or animal, and provide invaluable data to assist farmers, breeders, scientists and ecologists to make better decisions to improve the viability of their farms, the quality of their yields or the value of their research.
Through genotyping, we help to assess biodiversity, measure animal and insect population numbers, identify pest plants and animals, and help find solutions when things aren't right.
Supporting analytics software
Supporting this is a range of proprietary software platforms with strong machine learning and data mining capabilities. We combine our algorithms with those contributed by our partners and published by the research community, to inform and strengthen our core software platform, KDDart – the 'smart' repository for all this data and learning.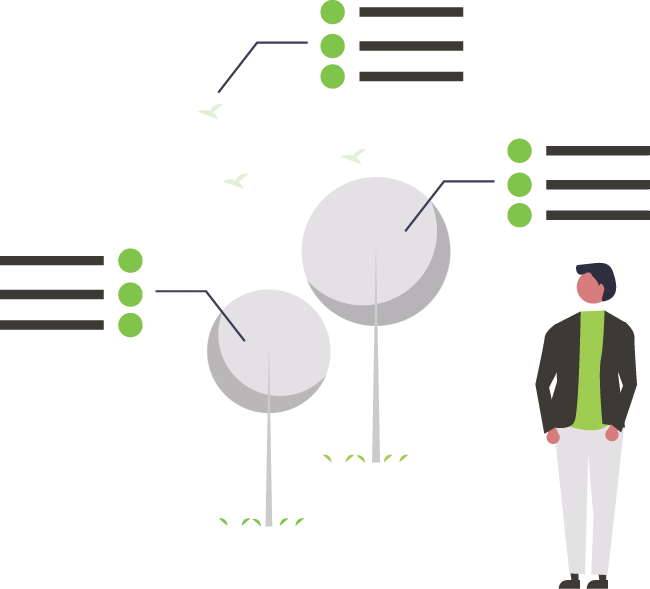 Knowledge and data sharing
Over 20 years, we have collected a huge amount of data, providing us with an immeasurably valuable commodity – knowledge. 
As an altruistic enterprise, DArT is willing to share this knowledge, using it to vastly improve the value of the services we provide and our ability to achieve our purpose.
A great strength of KDDart is that it contains phenotypic, genetic and environmental data. It is able to use Artificial Intelligence to bring these differing types of data together to deliver insights and answers that previously weren't possible.
Optimise your research efforts with the power of genetic analysis and big data.
We can support your research and genetic analysis efforts for projects large and small with affordable genotyping services. Request a quote or order our genotyping services online today.