Easily collect data in the field with our KDSmart Android Application.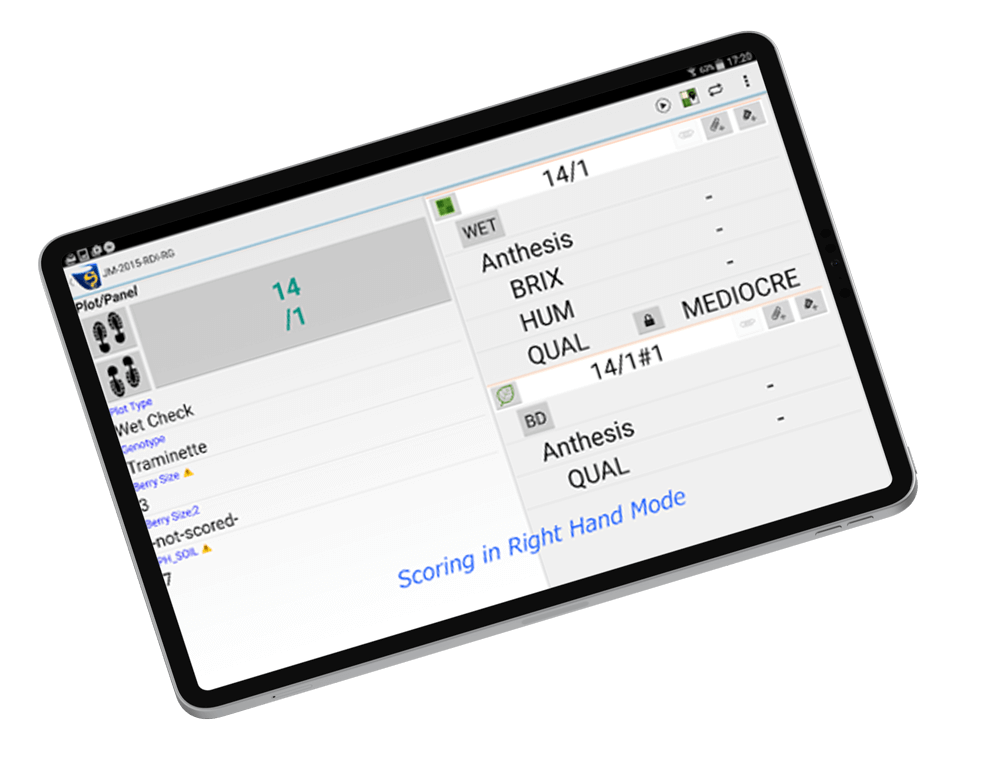 Collect, track and manage data in the field

KDSmart is an application designed for the collection of data in the field. It operates on a variety of Android tablet and phone devices, and contains data selectively exported from KDDart.
Using KDSmart, data can be captured in the field or nursery, and stored for trial measurement and data analysis. The data can be analysed locally, or uploaded to KDDart.
Linked to the full KDDart infrastructure, KDSmart is a powerful data collection tool.  Even without KDDart, KDSmart is still a very useful tool for capturing field and nursery data – as it can operate in 'standalone' mode. In this mode, the software can use trials defined in CSV files for import into the tool and later export.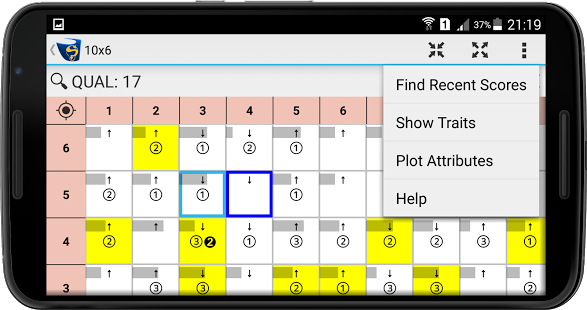 Scoring functionality
With KDSmart, users can select or hide traits for display and scoring at any time, along with a range of other options to suit their own preferences or the task at hand - even for convenient left or right hand scoring.
For everyone
KDSmart for scoring in the field is for anyone, not only breeders and researchers, who needs to efficiently and accurately measure and record phenotypic observations. With inbuilt flexibility to satisfy diverse user requirements it operates on a variety of Android handheld phones and tablets.
Flexible & usable
Developed over a number of years, KDSmart has been adapted to address a broad range of user requirements from DArT's diverse user communities to ensure flexibility, accuracy, connectivity, usability & affordability.

KDDart includes five applications that work separately and together to create an integrated solution for your genomic data management needs. 
Optimise your research efforts with the power of genetic analysis and big data.
Our full-service bioinformatics and genetic data management platform provides flexible and extensible IT solutions for a range of genomic, breeding and research applications. Schedule a demonstration today with our team to see how KDDArT can support your business.