Empower your research and breeding efforts with our genetic identification services with access to thousands of crop genomes.​
Add a header to begin generating the table of contents
Identify the genetic makeup of thousands of organisms

Affordable genetic ID services
Using our DArTseq technology, we can ascertain specific varieties of organisms by studying and matching their genetic profile against a supplied reference sample or our database of thousands of crop genomes.
In addition to this, in the case of crops such as wheat, sorghum and maize, once the variety is ascertained it is possible to test for contamination and to quantify the purity of the sample – including the presence of other seeds or weeds. 
Thanks to industry support and a complete set of references – particularly from the Grains Research and Development Corporation (GRDC) – we can identify the variety and purity of any grain seed sample from Australia.  
We have developed bespoke purity testing methods in conjunction with the National Variety Trials (NVT). Purity testing is not possible or necessary in the case of a binary or clonal sample, such as a fruit or nut tree.
Since 2013 we have expanded our genetic testing (varietal identification and purity testing) to the African continent. This started with a pilot project in Ethiopia, funded by the Bill and Melinda Gates Foundation, testing wheat and maize samples from farmers' fields. 
Since then we have dramatically expanded this work, involving a dozen African and Asian countries, and a large number of cereal and legume crops.
DArT technologies and services have enabled, for the first time, detailed mapping of varietal adoption patterns and seed system performance in those countries. This has been critical in underpinning the policy, market  and technology interventions needed to deal with slow adoption of new varieties in Africa and Asia.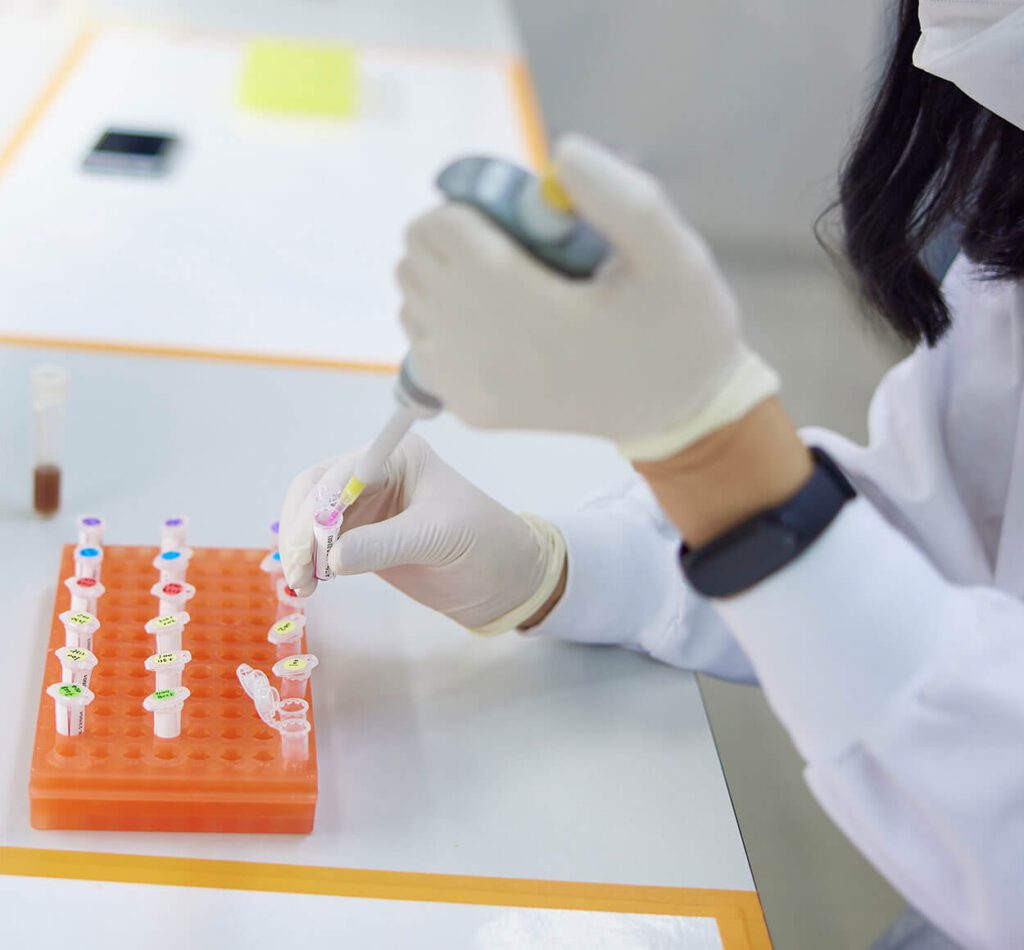 Our genetic identification services can assist many different research, breeding or genomic analysis efforts for a range of organisms including crops, seeds, plants, animals, insects and more.
1 of 1
Product adulteration
Plant breeders may also require testing of a sample to ascertain the level of adulteration, to assist with determining priority seed with which to breed for certain desired phenotypes.
Paternity testing
One very useful capability of our DArT genome profiling service for animals is its capacity for paternity testing. This has particular benefit in projects related to population genetics and landscape genomics. 
An added advantage of the depth of the genetic profiles we can produce is the generation of additional insight into the samples tested in the context of deeper pedigree reconstruction/relatedness. Our targeted genotyping technologies like DArTag or DArTmp, however, enable very inexpensive tests of closer genetic relationships e.g. identification of Parent-Offspring-Pairs.
Other capabilities include:
Close Kin Mark Recapture

Phylogenetics and evolution
Ready to get started on your next Genetic identification project?
We can support your research and genetic analysis efforts for projects large and small with affordable genotyping services. Click below to request a quote or to order our genotyping services online.