We are a social enterprise with a mission to drive knowledge sharing, global food security and better outcomes for the plant through the power of genetic technology.
We want to
change the world
through actively supporting the sustainable use of natural resources.
This means creating a global community for the greater good.

It is a foundational principle of DArT to develop technology that can be universally applied to solving some of the most pressing problems of mankind – biodiversity and food security. 
DArT has a vision for a society that understands the profound importance of biodiversity, a world where diversified agriculture makes better use of existing genetic resources – and a global community that is committed to designing, developing and using modern technologies to deliver better social, agricultural and environmental outcomes across the planet.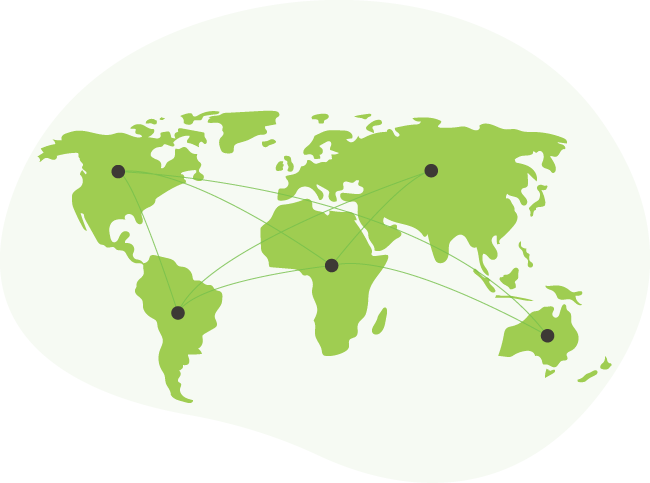 Diversity
We believe in the power of diversity across people, places and the environment as the key to enabling a sustainable future for us all, hence our efforts in protecting biodiversity and proving that alternative business models like ours can work well.
Genomic Leadership
Our business is based on strong leadership in genomic data production - with world-leading expertise in linking genomic data with other data sources to enable our customers and partners to make more informed decisions.
Open-Source
At DArT, we have a strong belief in open source software and the free exchange of ideas and information.
Knowledge sharing
Over 20 years, we have collected a huge amount of data - providing us with an immeasurably valuable commodity - knowledge. As an altruistic enterprise, DArT is willing to share this knowledge, using it together with our tools to vastly improve the value of the services we provide and our ability to achieve our purpose.
We partner with likeminded organisations to drive better global outcomes
As a vision-driven business, with a desire to see our technologies and their benefits in use as widely as possible, we are very interested in collaborating and creating a network dedicated to co-developing and delivering our work.